Court of Correction Spanking Party.
Thursday 24th May 2018.
Birmingham.
Girls attending TBA
Let the spanking begin!

True Fact:
Did you know that in the year 1820, a new law was passed in England banning the use of floggers and other punishment instruments on women in prison.
For one day and one day only….. that law is being set aside. All the naughty girls will be punished.
Lets make sure they get punished hard!!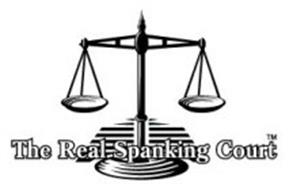 Silence in Judge Judith Shiendlin's court
Today is the day that the criminals are caned and the shoplifters are spanked! The usual faces are up before the beak on the usual crimes.
On Thursday 24th May 2018, we will have very BAD women up before the courts on a number of offences. Back in January, some of the regular Stinging Tails girls attended a private spanking party for one of our guests as it was his birthday.
Not knowing when to stop, the girls both got extremely drunk and began dancing wildly. Would you believe that balloons were being used as spanking implements. A few glasses got smashed and even one of Danielle's windows got caught in the cross fire when they left the house without the front door keys. 

All that broken glass took ages to sweep up!
The courts have decided that there is simply too many crimes committed nationwide at the moment, hence why a special spanking court is being held. The court hopes that, if the girls are made to REALLY understand the errors of their ways, and be punished by their peers, they will keep out of trouble in future.
The court is very aware that some people learn faster than others, and that criminals seem to learn slower. In order to assist the learning, we will have guidance sheets, similar to the above, listing all the implements that will be used to correct the naughty girls.
So prepare yourself for  long afternoon that is sure to include lots of spanking, slippers, tawses, paddles, and tears!
It's of great importance that the court does resolve these problems, otherwise the women will be deported by ship to Australia where they will joiner a finer pedigree of criminal.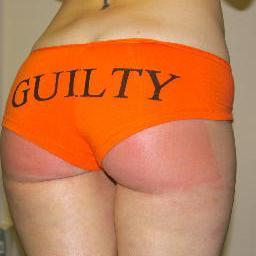 US marshals on http://www.spankingcourt.com dishing out proper discipline
So, whether you have been the victim of a crime, or you feel that you can balance the needs of justice with rehabilitation for the offender, we would be delighted to have you in attendance.
The party begins at 1pm on Thursday 24th May 2018 and will take place in Birmingham. We encourage guests to arrive at 1230pm so we can begin promptly at 1pm.
This party costs £160.00 to attend and includes a three course meal. Vegetarian option available.
To book your place please email stingingtails@hotmail.com or ring 07763 870 589.
Stinging Tails
http://www.stingingtails.co.uk
07763 870 589